It was All Hallow's Eve, and in celebration of it, I decided to cosplay as one of my favorite characters from comic books - CAPTAIN AMERICA! However, I didn't go as the original Super-Soldier everyone knows and loves, Steve Rogers. Instead, I went as the man who succeeded him after his "death" and tried to carry the mantle of Cap as best as he could - Bucky Barnes!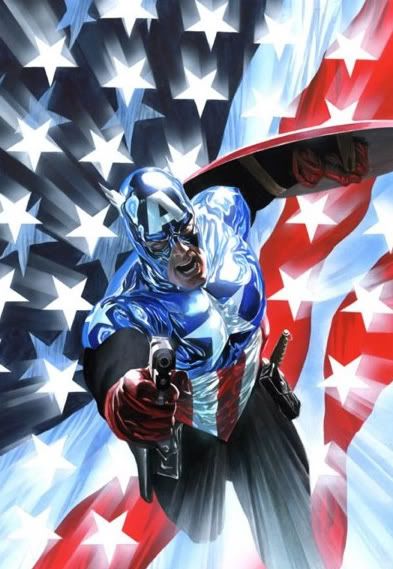 Being Cap's sidekick and close confidante during World War II, Bucky became the new Captain America after Rogers was seemingly assassinated by the actions of the Red Skull. Carrying the infamous Shield and wielding conventional weapons to protect himself, this new Cap may not have the same strength and agility as the original, but he makes up for it with experience and determination to carry on his mentor's mission of protecting the innocent and living the dream for freedom and peace.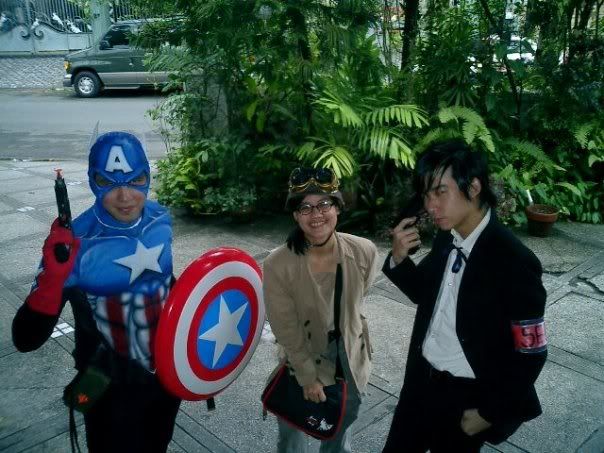 Along with my friends G and Mia, who played characters from the game Persona 3 and the anime Last Exile, respectively, we went around and trick or treated, grabbing some yummy candy and enjoying our time presenting ourselves in our hard worked costumes. All the effort seemed to pay off, and I managed to get some pics with other costume ghouls and gals on the road. Indeed, fun and epic is all I can say about this experience!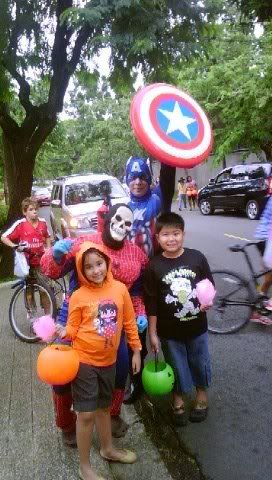 Just like that, Captain America Invades Halloween! Freedom Prevails!