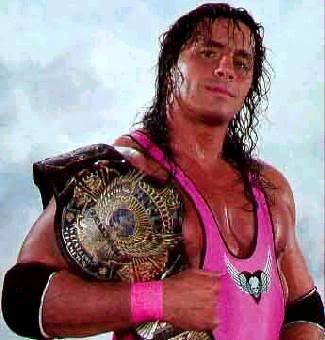 The Best There Is, The Best There Was, and The Best There Ever Will Be Has Returned!
It's been over 12 years since we've seen him step into a World Wrestling Entertainment ring, but on January 4th, 2010, the legendary Bret "Hitman" Hart made his long awaited return to the WWE, and boy, did the world cheer on that comeback! Showing up as the special guest host of RAW on the first Monday Night of the new year, Bret's presence not only electrified the fans present on that show, but also brought screams and cries of nostalgia and enthusiasm from fans around the world. I happen to be one of the Hitman's many supporters during his illustrious wrestling career, and his exit from WWE because of the "Montreal Screwjob" at the 1997 Survivor Series left a bad taste on everyone's mouth, causing him a rift between him, the company, Vince McMahon, and Shawn Michaels. However, time went on and everyone moved on, and the Hitman finally made his way back to the squared circle... with a big surprise that left fans cheering and clapping their hands at the same time. Those not into spoilers better shy their eyes away from the results, but a vid link via You Tube just showed what is probably one of the most awaited moments in sports entertainment ever!
OMG! History has been made... Again! Shawn and Bret made up!