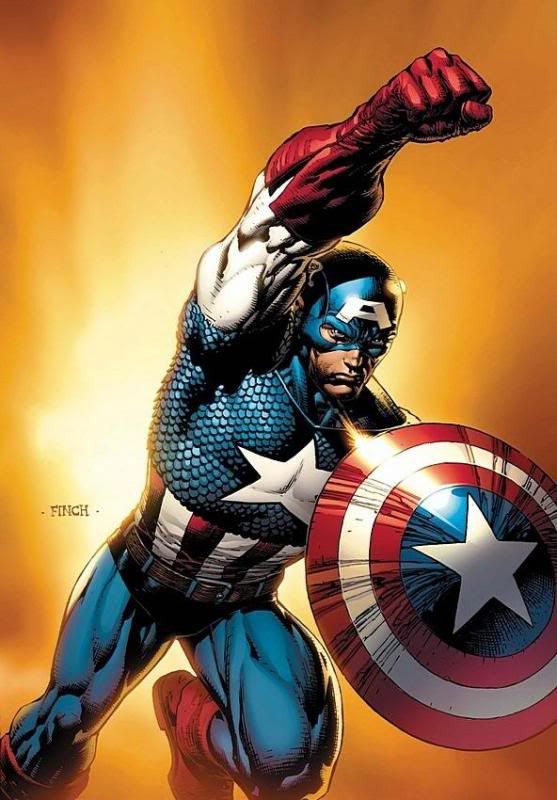 Marvelousnews.com
has just put up a post detailing what fans and moviegoers can expect from Captain America's costume in the movie "Captain America: The First Avenger"! The film's director, Joe Johnston, has shown new designs of Cap's classic iconic wear to the people of
Jobio.com
, and while there's no official details or photos released or given by Johnston yet, the interviewers have noted and described what they've seen in great detail... and it sounds great already!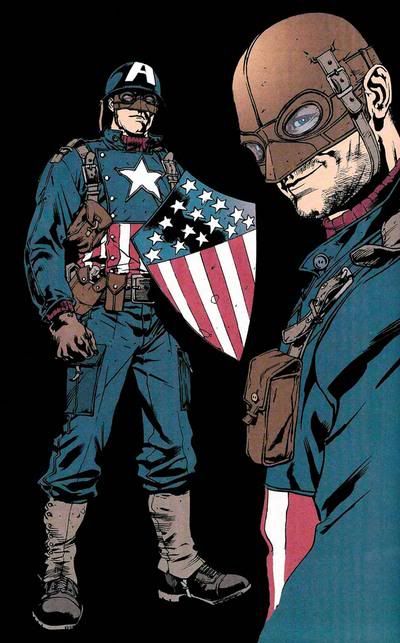 As seen in their post, Marvelousnews goes on to compile some handy and SPOILER filled information about how Cap's costume is gonna look like in the 2011 Marvel flick. The notes reveal that Steve Rogers will have two costumes to wear in the movie - his first WWII era uniform and the upgraded battle ready costume, respectively. Also, the trademark wings on the side of his mask will be gone though, and instead of a mask, it's going to be a custom combat helmet shaped to be made into a mask with the A symbol over it. As for the shield, it'll be the iconic red, white, and blue circular one, with a few tweaks to it I guess. I'm hoping he starts with the triangular one first though, to make his old school "first appearance" look complete.
Judging from what I've heard so far, the portrayal of Cap in the film adaptation will be more realistic than stylish. Here's hoping it'll still look epic once official production photos and footage get released! For more info, visit
Marvelousnews.com
.
Captain America: The First Avenger opens on July 22, 2011!