What seems to be a growing trend of cameo appearances in Marvel movies has just gotten bigger, as Iron Man and Iron Man 2 director Jon Favreau has confirmed that the armored avenger's dad, Howard Stark, will be appearing in
The First Avenger: Captain America
movie!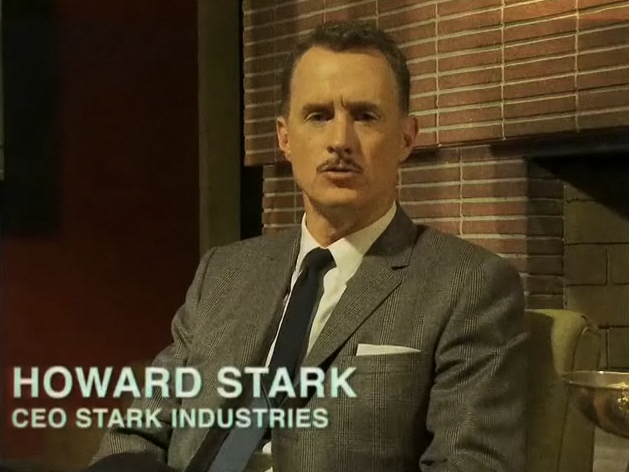 MTV
has an article and a video up on the scoop, where Favreau answers questions surrounding Howard's appearance in the World War II era. Of course, the character is named after inventor Howard Hughes, and he'll be much younger during that time, so actor John Slattery might not be back to reprise the role. Check out Jon Favreau's interview with MTV here:
This is quite a surprise, but it actually makes sense if it's a younger version of Howard. My friends and I were discussing several possibilities where the Stark name would appear down the line in Marvel history, and now we have a link of sorts teased for the Cap movie. For more info and details on the article, check out MTV.com and
Enewsi
.
The First Avenger: Captain America gets released on July 22, 2011.