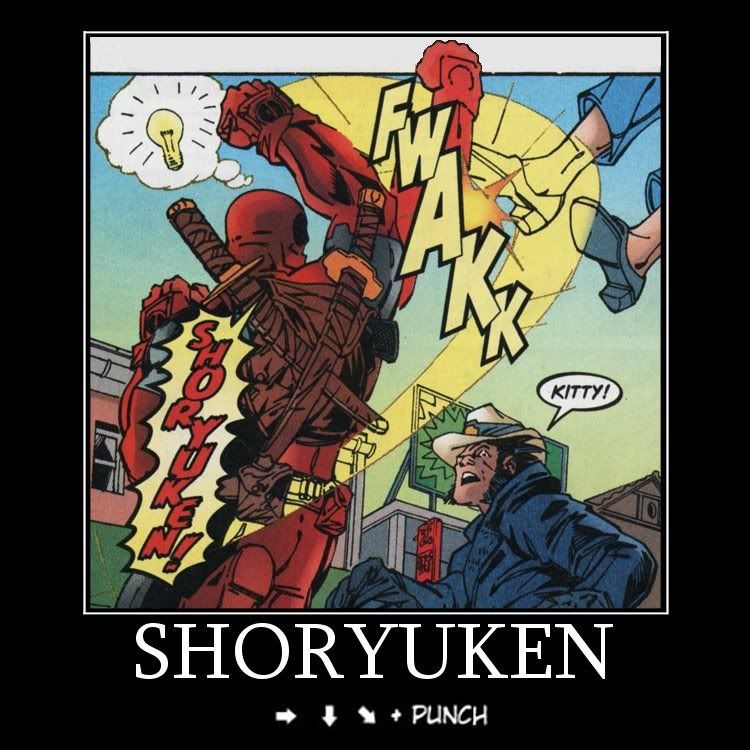 I've been playing
Marvel Vs Capcom 3: Fate of Two Worlds
for over a week now, and if you haven't seen or given it a try, you're missing out on one of the easiest, cheapest, and finest games to come across gaming territory for quite some time now, LOL (check out
the review I made for that matter
)! Case in point, any game with
Marvel's Merc With The Mouth
,
Deadpool
, is an absolute treat to see! Have you guys seen the way this psycho mercenary (who's voiced by
Nolan North
) plays? Check out his Level 3 Hyper Combo, aptly titled "
4th-Wall Crisis
"!
Deadpool's "4th-Wall Crisis" Level 3 Hyper Combo in MvC 3!
Whatta Home Run indeed! And yes, he also has a launcher that pays homage to that "
Shoryuken
" move he made in the comics, lol! Chimichanga to you, peeps!XD