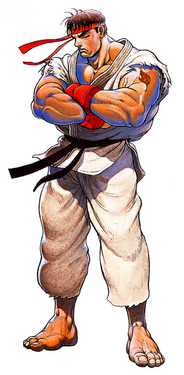 Yes, you read that right. Apparently according to
Capcom's
official database, wiki page, and
UDON's Street Fighter World Warrior Encyclopedia
, July 21st is the official birthday of Ryu, the eternal seeker, wandering warrior, and male lead of the entire
Street Fighter
franchise! Having appeared in almost EVERY fighting game launched and licensed by Capcom, this practitioner of Ansatsuken karate (sometimes called Shotokan by others) is celebrating his day today, and as such, I offer this tribute post to commemorate the occasion. Below you'll find one AWESOME video that I've featured before in a post last year that highlights the steadfast fighter from Japan and his many in-game appearances over the years, from the numerous Street Fighter games to the different VS series of which he has transcended into something of a legendary status. Check it out below again, and know why this world warrior is among the best of his kind.
Street Fighter Ryu Exhibition
The song below, Ryu's Theme from the American release of
Street Fighter: The Animated Movie
, is aptly titled "
Ryu's Meditation
". It's the one that plays when he does a
Shoryuken
off the cliff and reminisces his time training with his friend and partner,
Ken
. Also makes for good listening while you're training or, well, meditating.;)
SF II Animated Movie OST - Ryu's Meditation
Finally, I took this photo as part of my toy photography practice to commemorate the occasion. I call it "
Parking Lot Brawler
".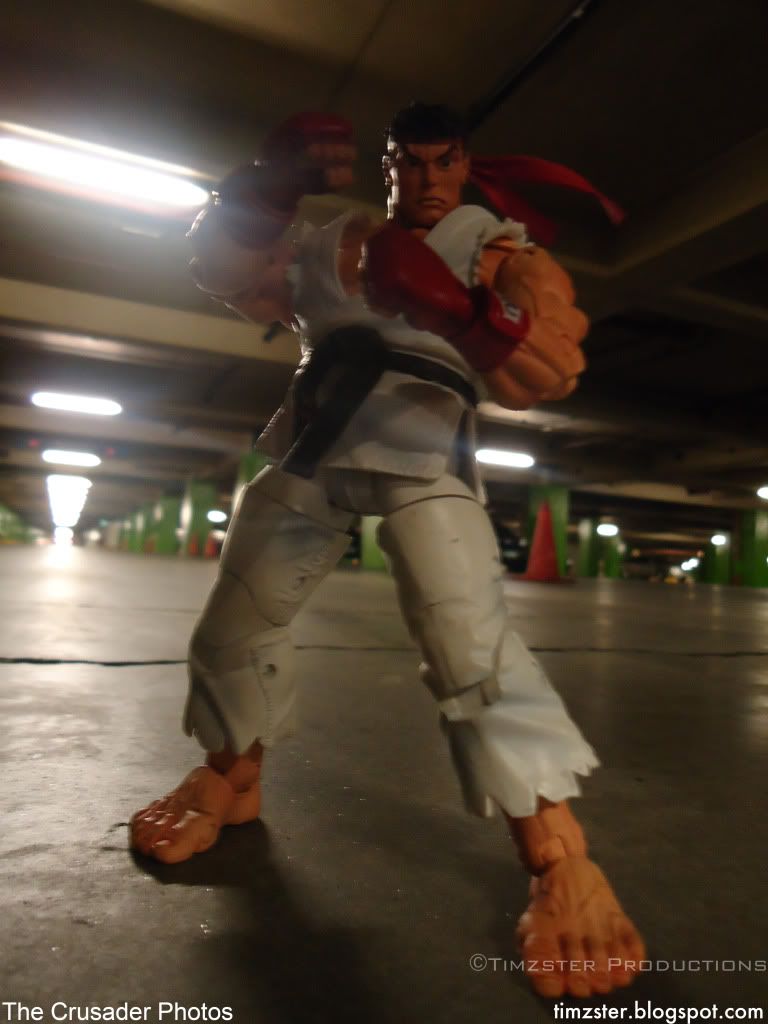 Well, there you have it. Cheers and salutations for being one of my favorite fighting game characters, Ryu-San, and many happy returns to you as well, world warrior.