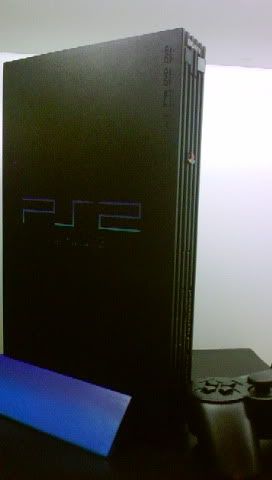 October 26, 2000
marked the 10th anniversary of the North American release of the
Sony Playstation 2
- arguably one of the best consoles of all time, and what I can say is that my unit is still standing tall and proud as a testament to what I have accomplished as a gamer. True, it was originally released in Japan 7 months prior, but the Playstation 2 experience didn't start for me well until the US got its launch and gave me a taste of all things gaming. There are plenty of titles I would like to mention, but I owe it to this system for giving me the pleasure of experiencing great games such as
Devil May Cry 1-3
,
God Of War I & II
,
Metal Gear Solid 2 and 3
, the
Grand Theft Auto
series, and so much more. Be it action games, fighting games, RPGs, or whatever genre comes to mind, the PS2 served up a good round of entertainment for well over a decade, and even with its successor making trends, it's still a good system to consider for anyone looking for simple and casual entertainment. Heck, they even made some strange commercials... like this one.
Sony Playstation 2 Commercial
In the end, all that mattered was the games. Happy 10th Birthday PS2, and thanks for the good times!