Months after I joined iamanavenger.com, a contest where dozens of Marvel's fans could join a contest and submit mugshot photos of themselves, I found myself wondering if I'd be one of the true believers out there who'd be lucky enough to be get their pictures shown in a collage of photos collecting Avengers fans from around the world.
Well, the wait is finally over. After spotting several friends in past issues, my mug has appeared in the last few pages of New Avengers #4!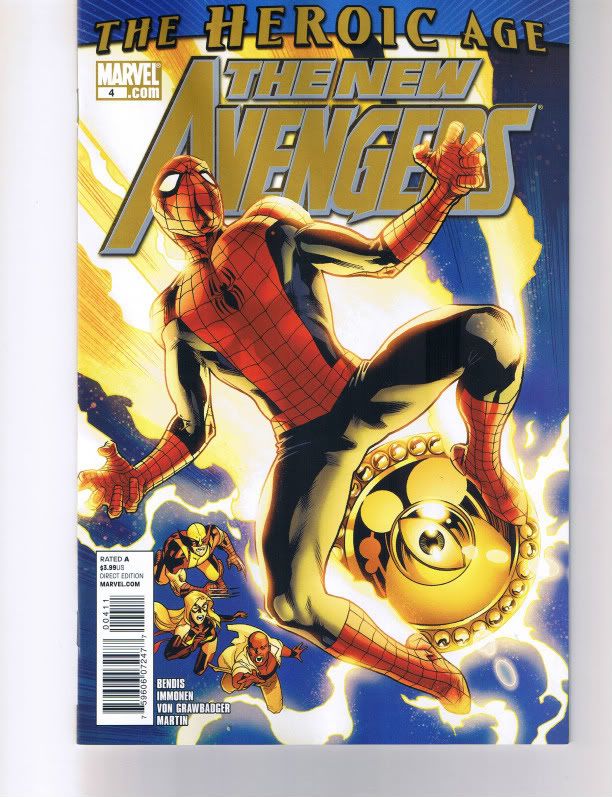 Yes, this very issue with Spider-Man in the cover is where I'm featured! Check out the page itself right here!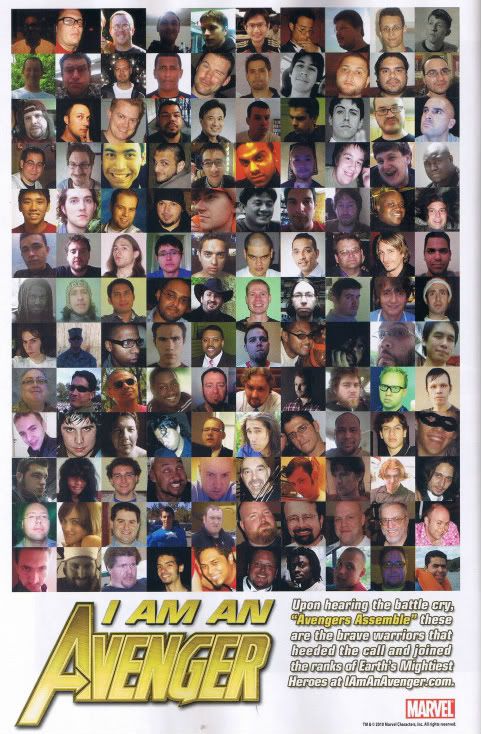 HOOZAH!!! SPOT AND FIND ME!!!XD Oh, and this issue was pretty interesting too in itself. Anybody who enjoys action, magic, and Luke Cage's group of Avengers dare not miss this one!