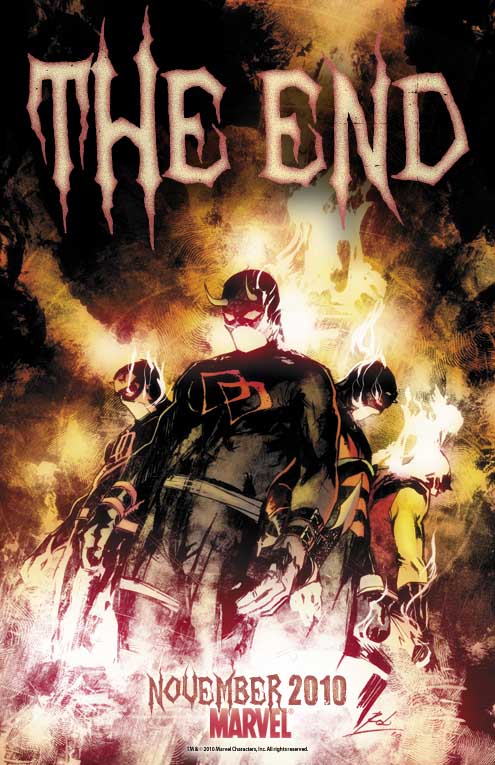 This post contains SPOILERS for those following Daredevil and Shadowland, so it would be wise to turn your heads away now upon reading this. Yes, something's going to happen come November, but the aftermath is BIG NEWS to behold. Got it? Still here? Don't say I didn't warn you, because this will be the LAST WARNING before the reveal.
After Shadowland concludes this November, a new Man Without Fear will be taking over the position held by Matt Murdock, known better to the world as Daredevil. Something will happen to DD within the pages of the crossover that will require a new guardian of Hell's Kitchen to be selected... and that man is none other than T'Challa himself... THE BLACK PANTHER!
Yes, via Newsarama and announced on G4's "Attack Of The Show", the king of Wakanda will be taking over Matt Murdock's role as the new Man Without Fear, beginning with "Black Panther: The Man Without Fear #513" this December! Yes, the title won't end, and the name change does sound a bit strange, but this is not Marvel's first attempt at such an act, as they have done a similar routine to the Hulk when they changed "The Incredible Hulk" to "The Incredible Hercules" after the World War Hulk crossover event. For more info, check out
Newsarama
and the "Fresh Ink" video below!