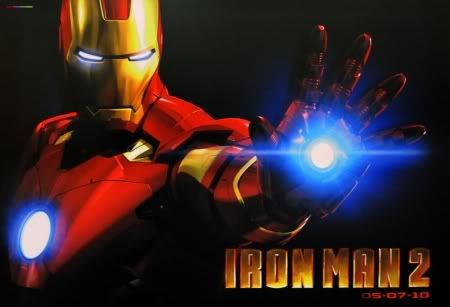 This year's San Diego Comic Con has been going strong for the folks at Marvel. They've introduced the return of Mirac... *ahem* "Marvelman", and announced a couple of new comics, toys, and shows for fans to get their mitts on come 2010, including the upcoming Marvel Anime shows teased in the last post. Now, the guys from the House Of Ideas are promoting one of their most anticipated movies next year - Iron Man 2. Yeah, the sequel with Robert Downey Jr. reprising his role as Anthony "Tony" Stark is getting plenty of attention again, and with Scarlett Johansson and Mickey Rourke on board as Black Widow and Whiplash respectively, you bet your asses that this will be another blockbuster comic book movie to see on the first day.
Superherohype was able to lay down some juicy info on the first footage from the sequel that premiered on the con. Based from the article itself, the footage starts up with Stark and Fury having an interesting conversation at a coffee shop. It seems that Tony and Nick still have to work out some kinks on their relationship before the "Avenger Initiative" can go fully underway. Also noted are some spoilers concerning the plot of the movie, one of which is the government wanting Stark's Iron Man technology for themselves... that's bad news for Tony, as he's not giving up his tech anytime soon. Also seen in the clips were Don Cheadle as Rhodey and Rourke's Whiplash in action with Black Widow making an appearance too. Man... I WISH I WAS THERE TO SEE THOSE CLIPS. You can read up on the
full coverage from SHH here.
, and they have a
couple of audio interviews with the cast and filmmakers up for listening through this link here!
One of the lucky attendees at that con got a video of the Armor gallery display set up there. Look and behold the amazing toys of Tony Stark:
Looking nice, huh? But that's nothing compared to this juicy piece of poster: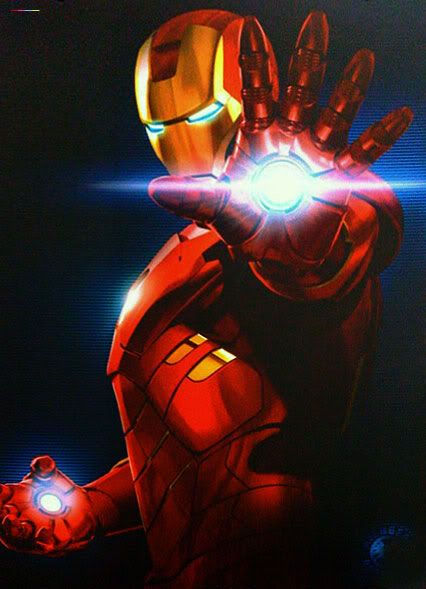 *
Drools
* I want me some Iron Man 2 already.