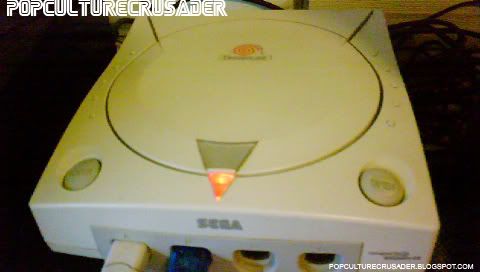 Last year, I took this photo in celebration of the 10th anniversary of Sega's last console of one of my favorite video game systems of all time - The Sega Dreamcast. It was the first 128-bit system to appear in the sixth generation console era, and despite having a lively selection of games in its library, most prominently in the fighting game category, it only enjoyed a couple of years of success, right until the moment Sony released its successor to the original Playstation, the PS2. Yes, most of us gamers really miss the Dreamcast days, but now that's all about to change... 'cause it's coming back! Well, in a way that is...
Via a report on Kotaku,
the Dreamcast library will be making a return via Digital Download, in celebration of the defunct console's 11th anniversary! To be available this fall, the first two games coming out will be Sonic Adventure and Crazy Taxi, two titles I've enjoyed back in the past and look forward to playing again! I can already imagine the possibilities and other classics coming out eventually, but what I'm most looking forward to is THIS GAME's return, as well as its sequel!
The Dreamcast is coming back... Time to play lucky hit!