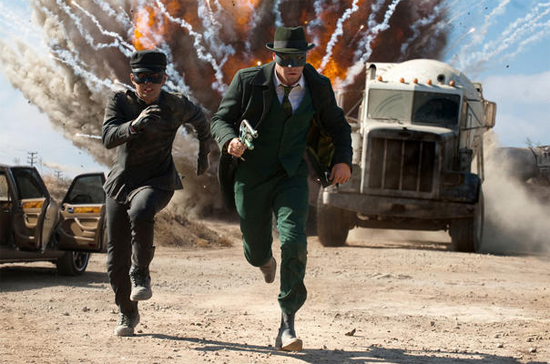 Via SlashFilm and You Tube, The first trailer of the much anticipated film adaptation of the classic 60's superhero series, The Green Hornet, is now online! Check it!
A project that was supposed to be directed by Kung Fu Hustle star Stephen Chow, the now Michel Gondy directed Green Hornet film stars Seth Rogen as the titular hero, along with Jay Chou as his sidekick and confidante, Kato (a role that Stephen Chow was also supposed to play before he left the project). Cameron Diaz plays Lenore "Casey" Case, while Christoph Waltz plays the villain, Benjamin Chudnofsky. For more info, check out the synopsis and details over at
Slash
Film.
The Green Hornet debuts on conventional and 3D theaters on January 14, 2011!