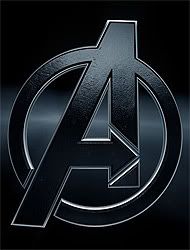 They have been cast and they have assembled, but words cannot describe how exciting it feels to see this glorious short clip promoting this film's eventual release, featuring none other than Samuel L. Jackson speaking the words of his character, Nick Fury himself!
As transcribed and featured in
Screen Rant
and
You Tube
, here's the first teaser trailer of Earth's Mightiest Heroes... The Avengers!
The Avengers SDCC Teaser Trailer!
There came a day

A day unlike any other

When earth's mightiest heroes found themselves united against a common threat

To fight the foes no single superhero could withstand

On that day, The Avengers were born.
First shown in the recently concluded San Diego Comic Con during the Marvel Studios Panel, The Avengers Teaser Trailer has found its way online
just like Thor
, and now fans have gotten another taste of epic comic action coming their way in 2012! AVENGERS ASSEMBLE~!